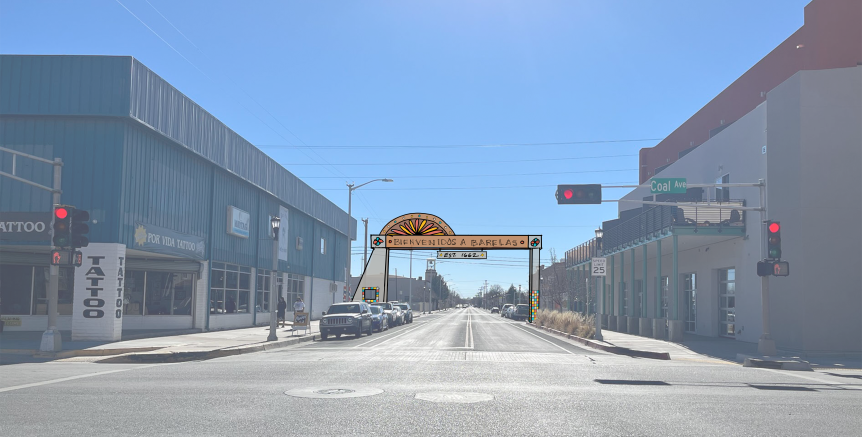 Barelas Community Coalition (BCC)
Above Image Courtesy of Barelas Community Coalition
The Barelas Community Coalition is a Community Economic Development Organization (CEDO) that cultivates and advances sustainable and equitable development and opportunities through investment in and for Barelas through our mission.
To support a thriving Barelas neighborhood, the Barelas Community Coalition advances community economic development and revitalization projects that are guided and driven by the community to improve quality of life, build and sustain assets, and preserve and celebrate the neighborhood's cultural heritage and history.
The Barelas Community Coalition believes that successful community economic development:
Begins in many different places depending on a community's history and context − the key is to start!
Is rooted in the themes of social justice while remaining culturally, ethnically, and racially relevant
Emphasizes a comprehensive role of place, drawing on all parts of a community, particularly low and moderate-income people and places.
Requires long-term commitment
Attracts private investment
Engages local institutions and residents that lead and own local change
Builds and supports the voices of local leaders who understand both the needs and assets in their communities and have the wisdom to create local, regional, state and national policy solutions.
We envision:
Beautiful and walkable public spaces where families can gather safely to enjoy their neighborhood, and where sense of place and of belonging are fostered and preserved.
A hub of community commerce comprised of thriving and self-sustaining local businesses that support economic opportunities for current and future generations in the neighborhood.
Arts & cultural activities highlighting our distinctive cultural identity via a dynamic art scene and a thriving, supported community of artists.
Bareleños having a secure, safe, and healthy place to live where housing and property ownership is affordable, children and youth can access the education and resources they need, and residents engage in locally-driven solutions to community needs.
Learn more about the Barelas Community Coaltion at https://barelas.net/